The ease of creating & accessing Daily Job Reports/Logs
Easily Created - Readily Accessible
No need to worry about remembering everything that happened on your project! Since crewHD grabs data entered by each crew on their activity cards, the information is coming directly from the source. Workers on site, hours worked, work completed, conditions impacting crews, subcontractors on site, equipment used, weather (grabbed from nearest weather station), and photos...all filled out for you!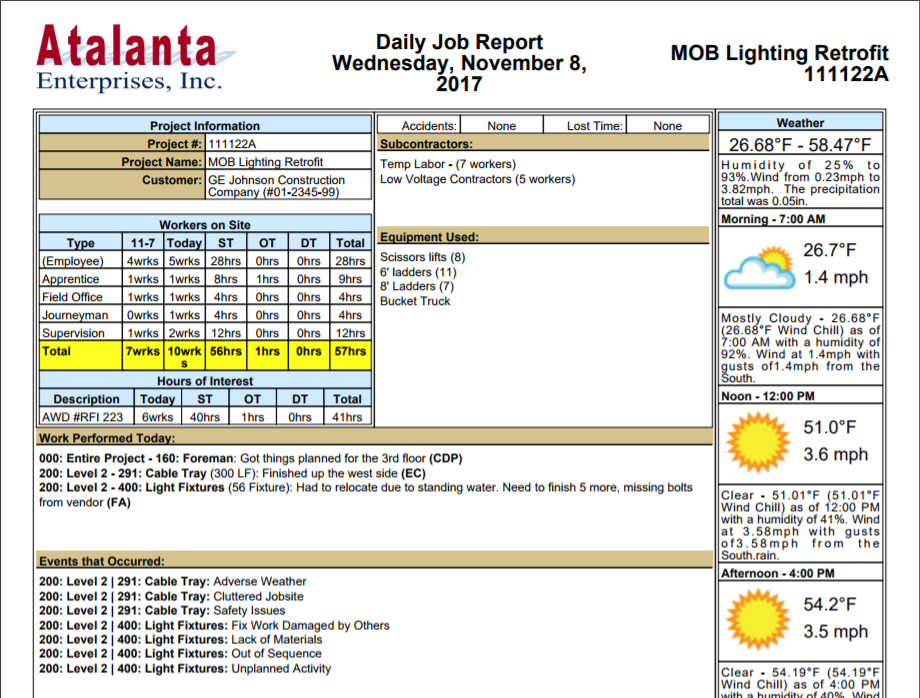 Steps for creating Daily Report
Log in to www.constructionmonkey.com
Select project
Go to Calendar in the Menu/Quick Nav Menu
Select Create Daily Report on the appropriate date
Edit & Save
Who fills out the Daily Report & When?
Typically filled out by the Project Foreman, but your project team is free to designate who fills out the Daily Report.
The daily report should be completed daily.
NOTE: Make sure all activity leads have entered their activity cards prior to creating the daily report since data is grabbed from the activity cards to fill out the daily report.
Accessing Saved Daily Reports
Easily access every Daily Job Report ever created for a project by going to Daily Reports located in the Field Reports menu.