Construction Monkey was formed to fill a need in the Construction Industry that has been forming for several years. The industry has become more dominated by General Contractors that self perform very little if any work and thus there are more subcontractors providing the real "construction" services on any given project. These subcontractors are burdened with the risk, performance, safety, quality, and management of the projects being built, while they are in a more competitive market space due to the nearly 800,000 specialty subcontractors in the US alone.
We realized that every subcontractor out there has their own niche markets and are true craftsmen in their respective fields, but not necessarily in the management of construction companies. Technology can help in the management and organization of the companies, but the companies that offered technology to Construction industries was limited due to the costs of the systems or were developed for the General Contractors that were managing others work. This is where we realized we could make a difference in the community and performance of subcontractors, by providing reasonably priced, easy solutions that subcontractor craftsman can utilize to ensure that their business and the projects that they build succeed.
The company was built utilizing technology developed for nearly a decade with the simple goal in mind to be easy, intuitive, and to help build a successful subcontracting business. The software was developed by subcontractors with the knowledge of very small businesses to large national firms. This is a unique position, since we did not have to relay the "specifications" of what we wanted the system to do to computer programmers, we just went ahead and built it to ensure that it worked like subcontractors work.
We would like for you to investigate our offering and compare it to other solutions out there. You will find that no one can beat our price or ease of use and that if you utilize our products your business will become more efficient, organized, and proffesional. This will enable you to focus on being the expert craftsman that you are.
Head Monkey Trainers
Craig

Pierce

–
President/CEO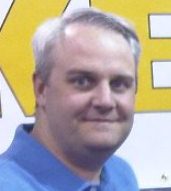 Connect with Craig Pierce

LinkedIn

@craigdpierce
Craig has worked in the subcontracting industry since 1990 for industry-leading companies with annual revenues upwards of $1B. His leadership roles in those companies have been as varied as field installations to running multiple business units across several states. Craig is a recognized leader in the specialty trades with demonstrated expertise in business development, pre-construction, general management, and project controls. Craig has also always had an interest in computer programming writing his first program when he was in the 6th grade and has developed many visual basic, ASP, ASP.net, Access Database, and SQL Database applications.
Jamie

Menninga

–
Vice President/COO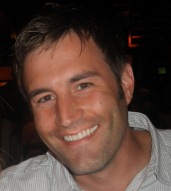 Connect with Jamie Menninga
LinkedIn
Jamie grew up in the subcontracting industry working for his family's business. He also has worked for industry-leading companies with annual revenues upward of $1.5B. Jamie has over 16 years of subcontracting experience working in the field, estimating, asset management, business development, human resources, and project management. Jamie also currently holds a Master Electrician's license.
Follow Atalanta on LinkedIn!
Atalanta Enterprises is a construction consulting firm created by (former) subcontractors for subcontractors. With all of the changes in the industry and the current economy, specialty contractors look to us to guide them down the path to success. We provide you with the tools to know where your company stands and where improvement is needed. Atalanta specializes in improving company processes, improving your ability to win more profitable projects, bring projects in under budget, and accurately manage contract risks.
The past decade has brought significant change to the construction subcontracting industry. Subcontractors have become increasingly burdened with risk, performance, safety, quality, and management. Profits margins have narrowed, and in order to survive, you have to be smart in managing your processes so that you can accomplish more with less to beat your competition.
As a registered small business construction consultant, Atalanta provides unique auditing, analysis, and training programs to assist your business in becoming a peak performer to deal with these realities. The strength in our numbers will help give you strength in your numbers!
BUSINESS SOLUTIONS
Sales & Business Development
Claim Prepartion and Mitigation
Estimating
Project Management
CADD & BIM
Staffing?
Research
Software
Contact us today for a free initial consultation interview.