Smash Budgets with Daily Productivity Goals
Track. Understand. Improve.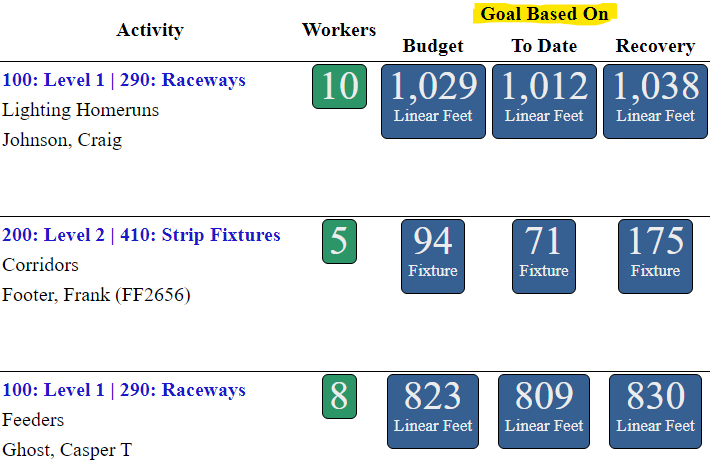 Do your crews know the production goals for the day? Are they based on budget expectations and actual productivity on the project?
Let them know what's expected of them every day to help them maintain focus for peak productivity.
All of it done without any additional work on your part.