crew
HD
friendly productive technology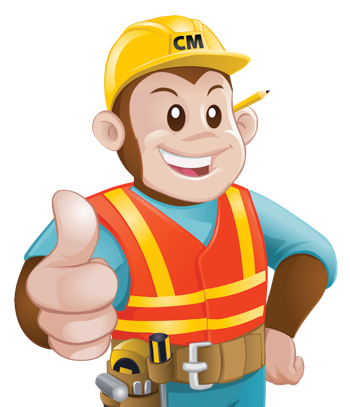 Great Companies Depend on Consistent and Superior Processes
Companies need to have consistent, great processes. Contractors have unique challenges compared to other businesses due to their workforce being spread across multiple jobsites, making consistency difficult to achieve. Unlike other software for contractors, Construction Monkey is built as a superior process that is field focused. What does field focused mean? Our software is designed to make it easy for the field to use and more than just collecting or reporting data, it is built around a superior field management process!
Data Entry Exactly How Your Crews Work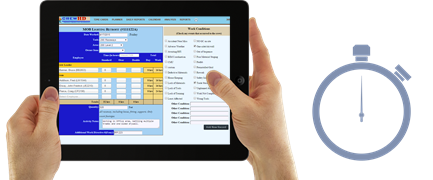 Your workers work in crews, not by themselves. We grab information by Activity in an Activity Card in lieu of on seperate forms by employee or by job. This saves time and our technology transforms the data to the way you want to view it.
Technology That Eliminates Duplicate Entry
One point of entry gets you all of the data you need for daily reports, productivity tracking, labor projections, timecards, and planners.
Process That Focuses Team on What is Important
Let's be honest, the most important thing for contractors is productivity and field conditions. Our entire process drives this important fact to ensure that everyone is focused on what is important.
Intelligently Ties All Data Together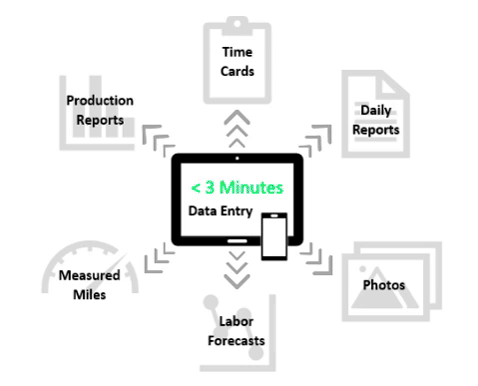 Construction Monkey helps you manage the multiple aspects of field labor but it doesn't require duplicate entry of the same information. All aspects of labor management are linked together so you can spend more time analyzing the information and building the project.
Check Estimates with Real-time Field Data
Quickly access real-time production data from current and past projects to check your estimates. Ensure you will not only win your next bid, but be profitable.
Save Time With Data Linking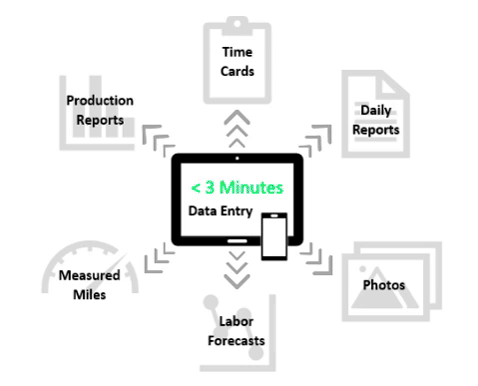 Utilizing a singular simple data entry that takes less than 3 minutes/day, replacing several different forms that otherwise eat up valuable time. Gathered in the same way projects are built, data is linked to fill out time cards, daily reports, production reports, labor forecasts and more for you.
Superior Process.
Real-time Data.
Peak Productivity.
crew

HD

provides you with the keys to consistently improve project productivity.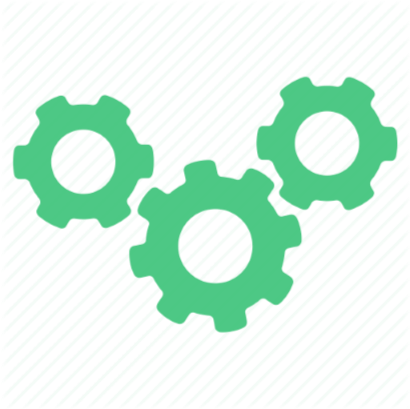 Superior Process.
Integrate industry best practices.
Save time by combining dated methods into one simple entry.
Empower project teams to improve performance.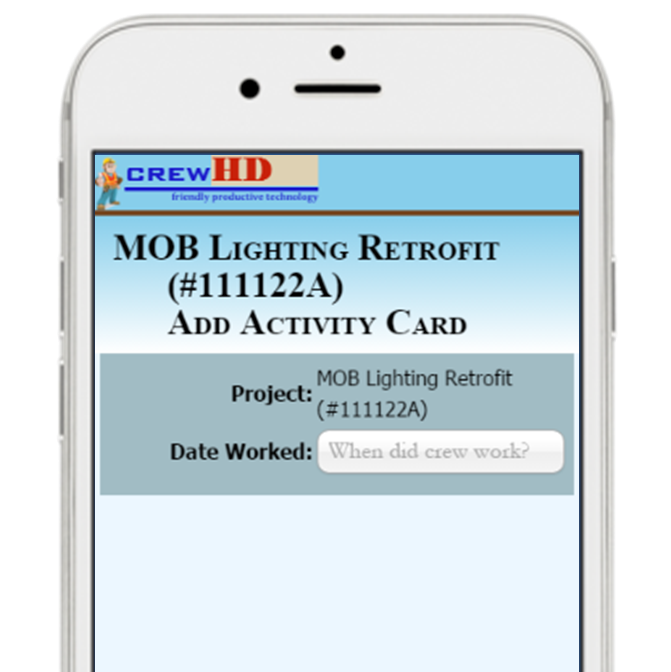 Real-time Data.
Know your project performance.
Learn what's working and what's not.
Improve the outcome.