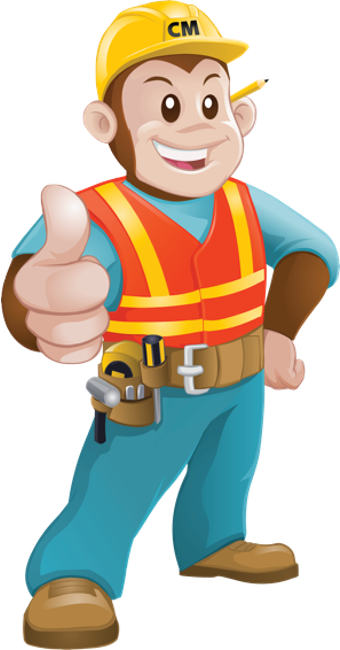 Construction Monkey provides real-time data to construction teams to improve their performance. Our products, crewHD and bidHD, are simple solutions to a complex construction world.
crew
HD
friendly productive technology
crewHD tracks labor, production, and events that occur every day on a job site allowing crews to quickly adjust to what is happening. Not just a digital version of what you currently do, the web-based system automates current tasks and reports reducing the time for communicating what occurred on the project every day. From time cards to daily job reports to production tracking and labor-to-complete forms, crewHD does it all with just 2 1/2 minutes of data entry. Your crews will love it and learn quickly; in fact, 90% of crewHD users were not trained and picked it up just by logging in.
"I have found this tool to be the best method of tracking production that I have seen in my 45 years in the Electrical Industry."
- Senior Project Manager for Top 5 Electrical Contractor in the US
To see how crewHD can help you, schedule a webinar today!
bid
HD
helpful winning technology
bidHD tracks your future work leads in a way that allows you to see instantly how your company is performing. This web-based system provides hit ratios for project type, estimator, customer, competitors, and more. bidHD automatically creates bid calendars, bid lists, and pending project lists so preconstruction teams know, at a glance, what to focus on. Project data is entered on one screen and the system generates all the reports for you. Because bidHD was created for subcontractors by an estimator, estimators and sales staff spend more time on winning work, and no time generating reports.
To see how bidHD can help you, schedule a webinar today!
Construction Monkey Free Tools